At Aquanale, in Cologne, our stand was positioned close to impressive displays of Whirlpools World's Whirlcare, Wellis and Idol's in.k1000 equipped spas and HydroPool UK's in.k800 equipped spas.
It was easy for our team to go from interactive "dry" demos of our keypads in our stand to real life applications on dozens of spas on the show floor. Thanks to our friends for presenting our keypads in such a great way.
À Aquanale de Cologne, notre kiosque était situé tout près d'impressionnantes présentations de spas équipés de claviers tactiles in.k1000 chez Whirlpools World, Wellis et Idol Spas ansi que de claviers in.k800 chez Hydropool UK.
Notre équipe de vente pouvait ainsi passer de démonstrations interactives «sèches» de nos claviers dans notre stand à des applications réelles sur des dizaines de spas présentés sur le plancher de l'exposition.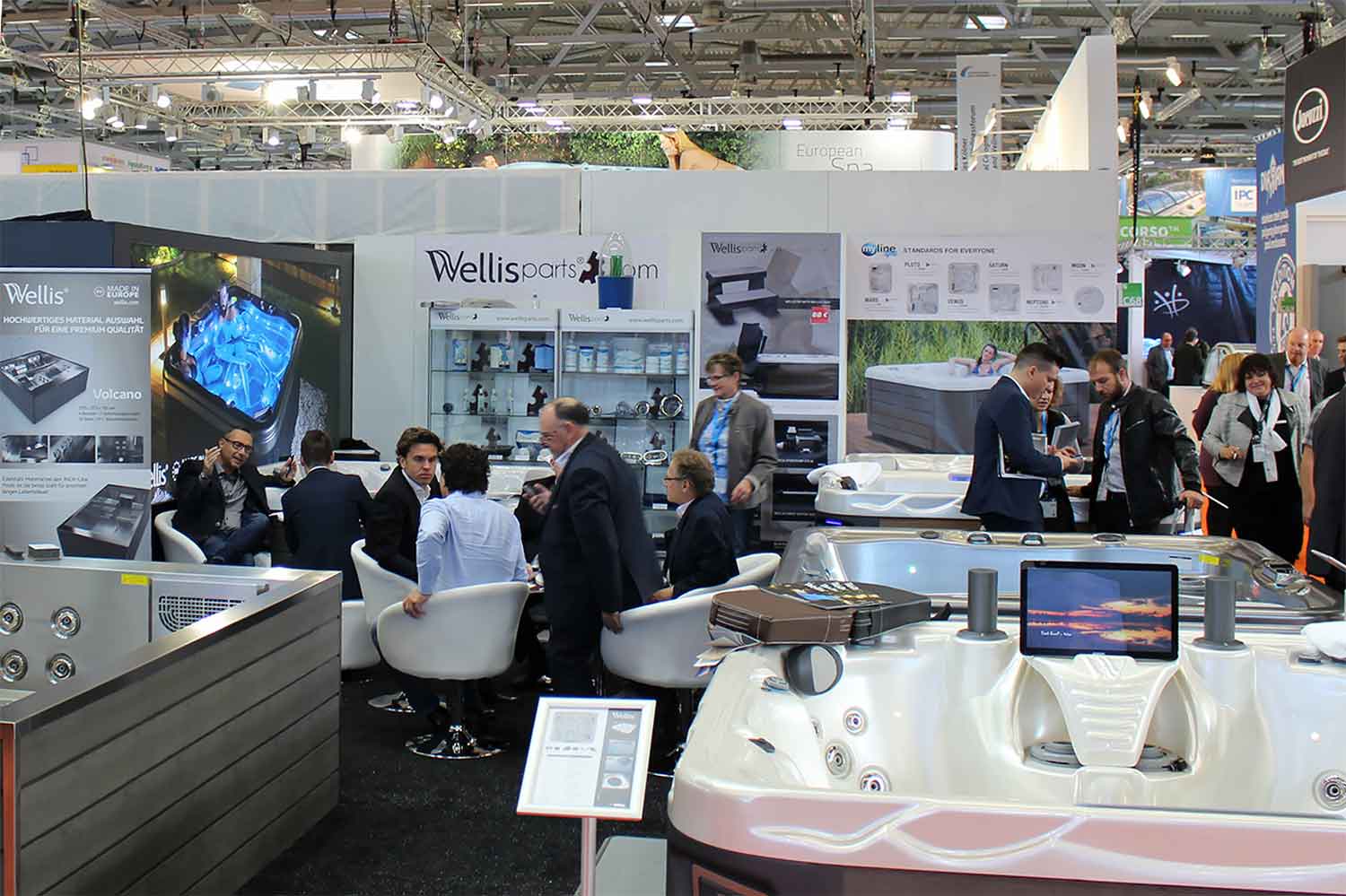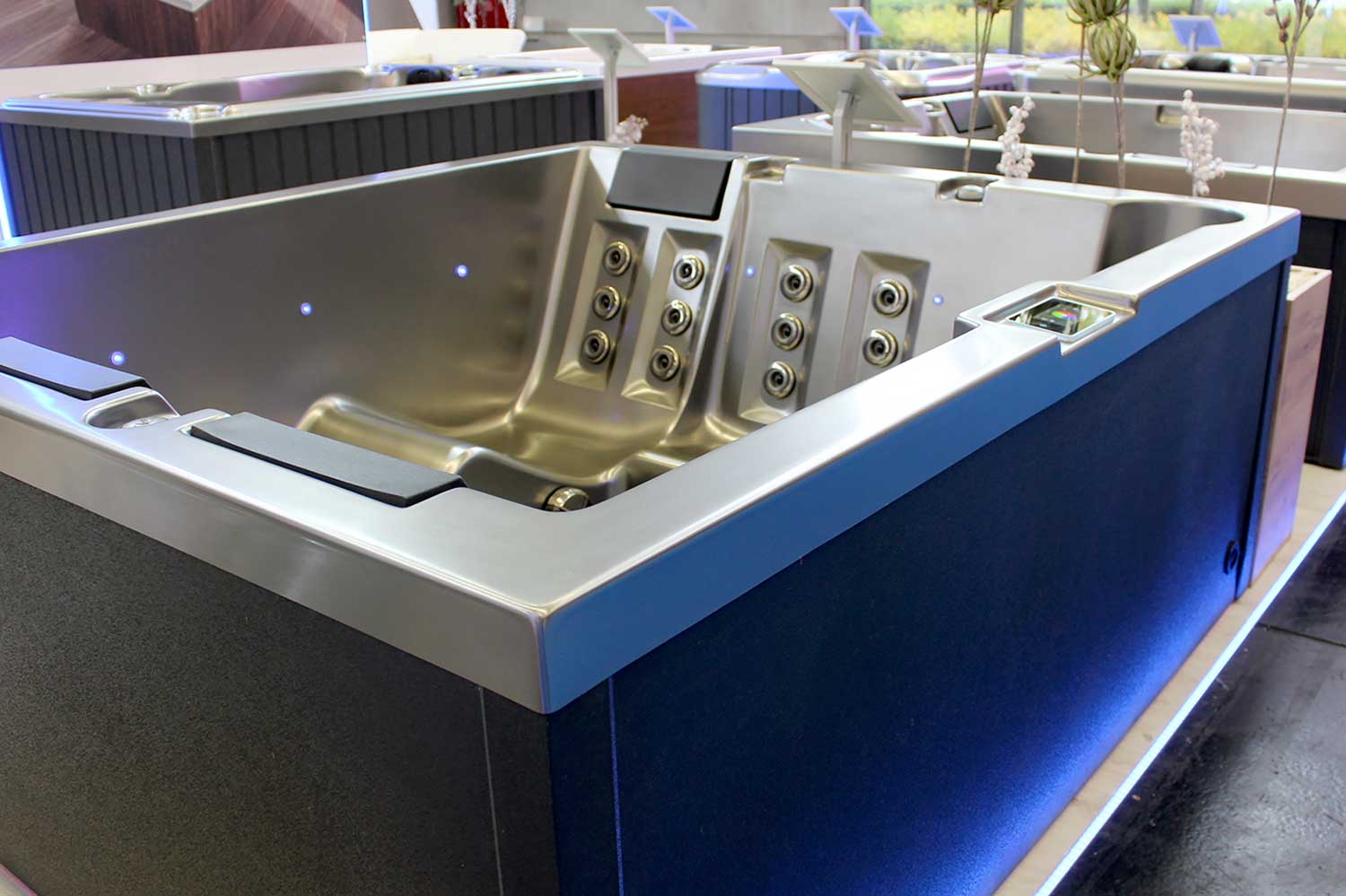 David Bowie's "Heroes" song performed by King Crimson was on a constant rotation in our booth during demos of our in.stream 2 outdoor audio station.
"I wish I could swim, Like dolphins, Like dolphins can swim..."
Funny thing is that we could have swum with dolphins in an Hydropool spa equipped with a custom version of our in.k800 keypad.
La version King Crimson de la chanson "Heroes" de David Bowie était en rotation constante dans notre kiosque lors des démos de notre station audio in.stream 2.
"I wish I could swim, Like dolphins, Like dolphins can swim..."
Curieusement, il était possible de nager avec les dauphins dans un spa Hydropool équipé d'une version personnalisée de notre clavier in.k800.
After all these years, Gecko bags are still in high demand! / Après toutes ses années, les sacs Gecko sont toujours très appréciés.